Completing Your Registration
Open the email you received after your coach granted you access to the Firstbeat Sports Live app

If you haven't received an email with the title "Thank you for registering", please ask your coach to send your Firstbeat Sports credentials to you.



Follow the instructions in the email and create your username and password. These will be used to log in to the app or Sports Cloud in the future.



Log in to the app with your credentials.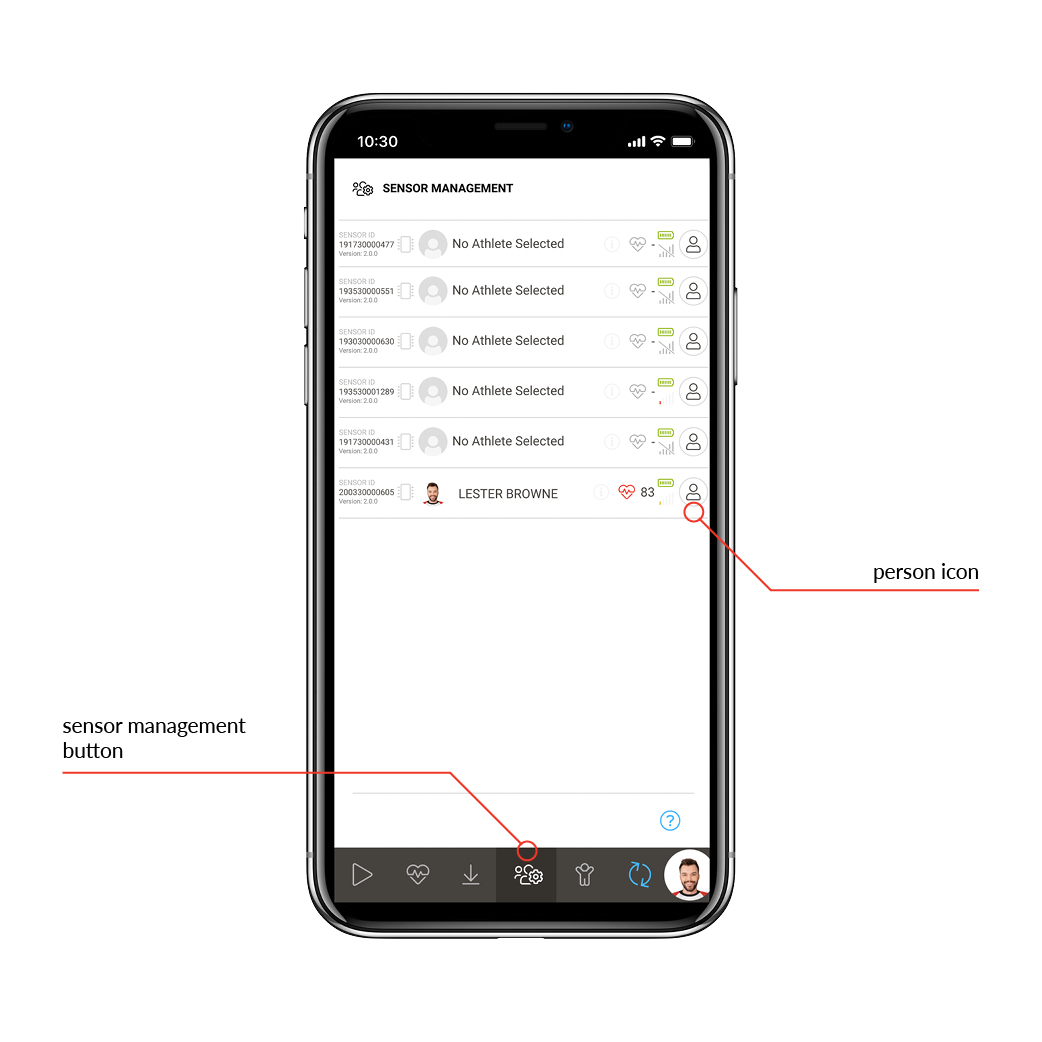 Pairing Your Sensor
Put on the Firstbeat Sports Sensor. For guidelines check the Firstbeat Help Center article:



Wearing the Firstbeat Sports Sensor




Log in to the app and press the Sensor Management button in the bottom middle to locate your Sensor.


When the Sensor info appears, press the Person icon on the right of the screen to open your athlete profile.


Select your athlete profile to pair it with the Sensor.



You only have to pair your Sensor the first time you use the app. After that, each workout you record with the Sensor will be automatically synched to your profile.
All set! Now you're ready to record your training session!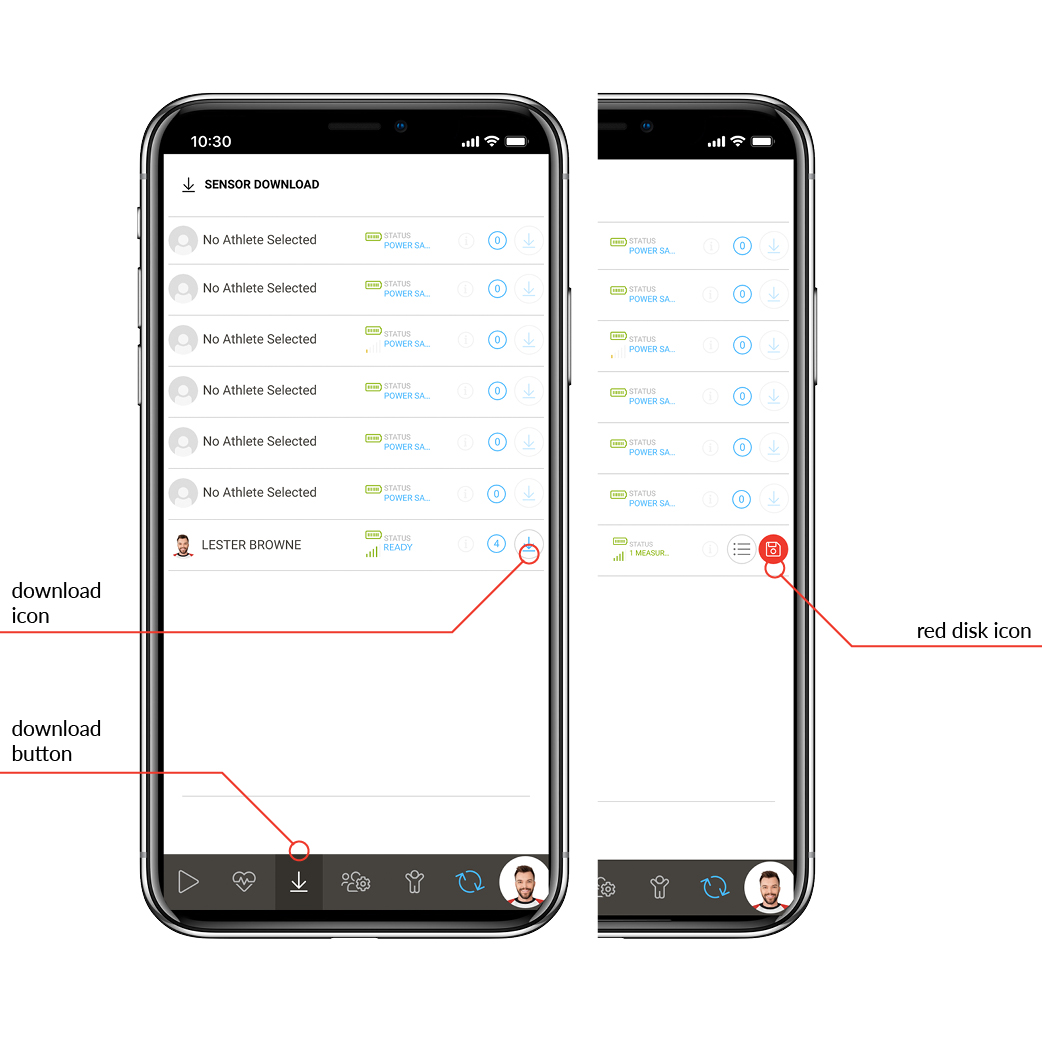 After the Training Session
Once your session is over, take off the Sensor and open the Live app.


Press the Download button to see your Sensor.


In this view, press the Download icon now visible on the right side of the screen.


Once the download is complete, a red disk icon will appear. Press it to save the data to the Firstbeat Sports Cloud.
That's it! Your coach now has access to your training data via the Firstbeat Sports Cloud.
You can also log in to the Firstbeat Sports Cloud to view your own data.
More Information
Visit the Firstbeat Help Center for:
In case of any problems, do not hesitate to contact us at support@firstbeat.com.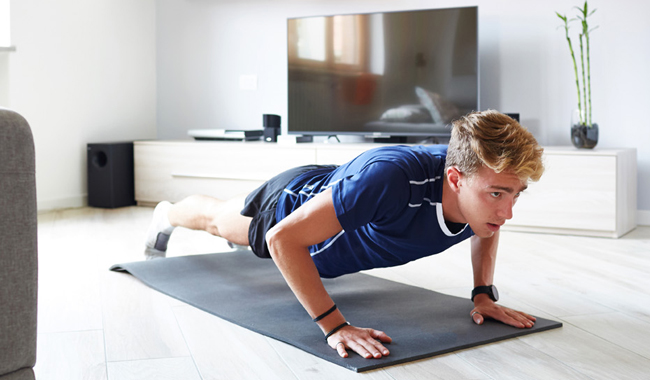 Learn how Firstbeat Sports can help when it comes to training away from the team.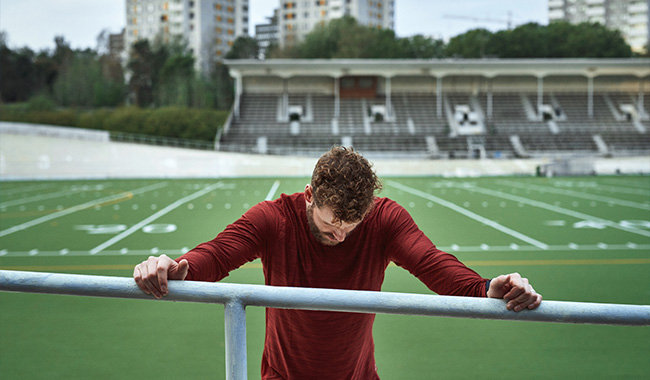 All you need to know about the science, monitoring methods, and best practice behind stress and recovery.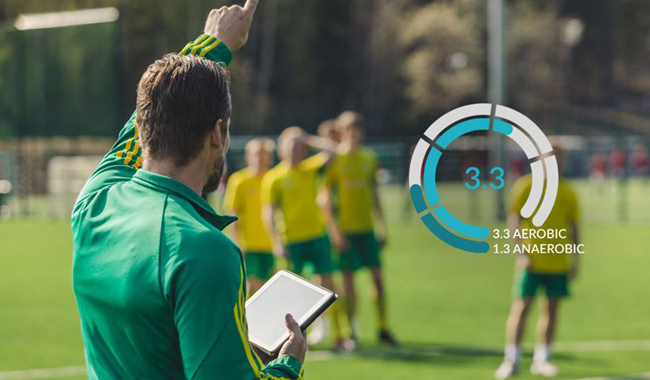 Understand what Training Effect describes and how results impact training decisions.
Trusted by Professionals
Over 23,000 athletes representing over 1,000 teams around the world rely on Firstbeat Sports.
1,000+

elite teams

26

national teams

25%

of Champions League soccer teams

100+

NCAA programs

>50%

of all NHL teams