An in-depth look at the cornerstones of well-being
Discover how heart rate variability (HRV) based analysis reveals insights into stress, recovery and exercise – the pillars of well-being.
Learn how to use stress and recovery monitoring to understand clients and tailor coaching.
See how to motivate clients to make lasting lifestyle decisions.
Read how leading wellness professionals use Firstbeat Lifestyle Assessments.
Complete the adjacent form for your free guide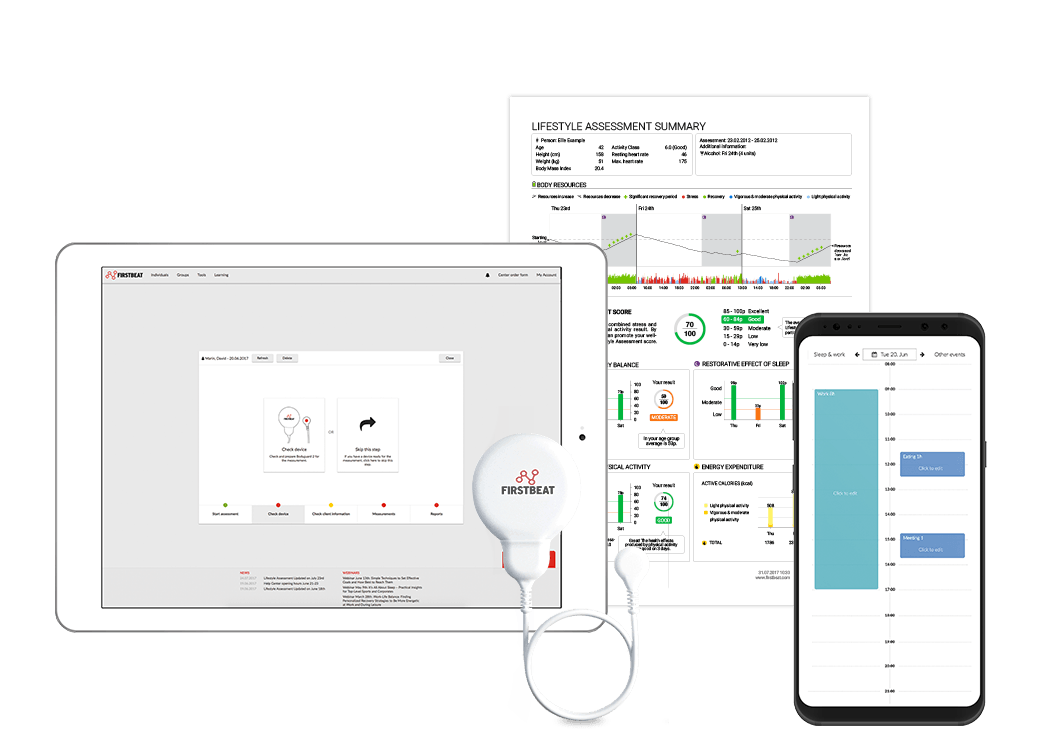 The only professional grade coaching tool for stress, recovery and exercise monitoring
Firstbeat Lifestyle Assessment uses heartbeat data to provide truly personalised feedback to clients and coaches.

Using the same technology trusted by over 23,000 professional athletes, a simple 3-day measurement reveals how the body reacts to daily life – from the morning routine, to sleep quality at night.

Firstbeat Lifestyle Assessment connects the dots between lifestyle and well-being and identifies the steps required for a healthier, fitter and more productive life. Suitable for clients of all ages or fitness levels.
Firstbeat Lifestyle Assessment helps your client
Data that gets results
Our physiological model on stress and recovery has been the go to solution for more than 22,000 professional athletes around the world. Teams such as the Golden State Warrions (NBA Champions 2017) and Pittsburgh Penguins (NHL Stanley Cup 2019), Arsenal and Manchester City rely on us to coach their players to be the best they can be.

The same physiological model on stress and recovery available to you is used by over 1,000 elite sports teams. We're proud to work with the likes of Manchester City (EPL winners 2018/19), Arsenal (Europa League finalists 2018/19), Saracens RFC (Rugby Premiership champions 2018/19) and the St. Louis Blues (NHL Stanley Cup winners 2019).

Whether you're coaching a professional sportsperson or a corporate athlete, a future Ironman or simply someone taking their first steps on the way to feeling better, individualised information is key. Firstbeat Lifestyle Assessment helps everyone reach their health and performance potential with science-backed confidence.

88% experience improved well-being.
76% are interested in a follow-up measurement.
82% lifestyle goals are actualized.
85% feel more energetic and productive at work.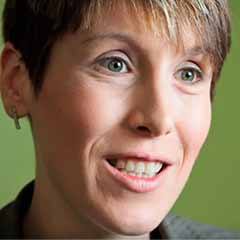 "The reports that we create with Firstbeat are very powerful visually. We are talking data and that is what our executive clients like. That is their language"
300000+

coached individuals

7000

corporate clients

90%

of participants recommend

82%

improved stress management, sleep quality and exercise habits
It's easy to get started
Interested in learning more or adding the Lifestyle Assessment to your wellness offering?
Provide your contact information and we'll be in touch.
Add the Lifestyle Assessment to your service and set yourself apart from competition
Complete online training and become a certified Firstbeat Lifestyle Assessment coach
Instant access to Firstbeat's marketing and sales materials