Want to help your clients become the best version of themselves?
Discover how heart rate variability (HRV) based insights can benefit your client's overall well-being.
See how stress and recovery monitoring can improve your understanding of clients.
Learn how to motivate your client to make lasting lifestyle decisions.
Get inspired by stories from other professionals about their experiences with Firstbeat Lifestyle Assessment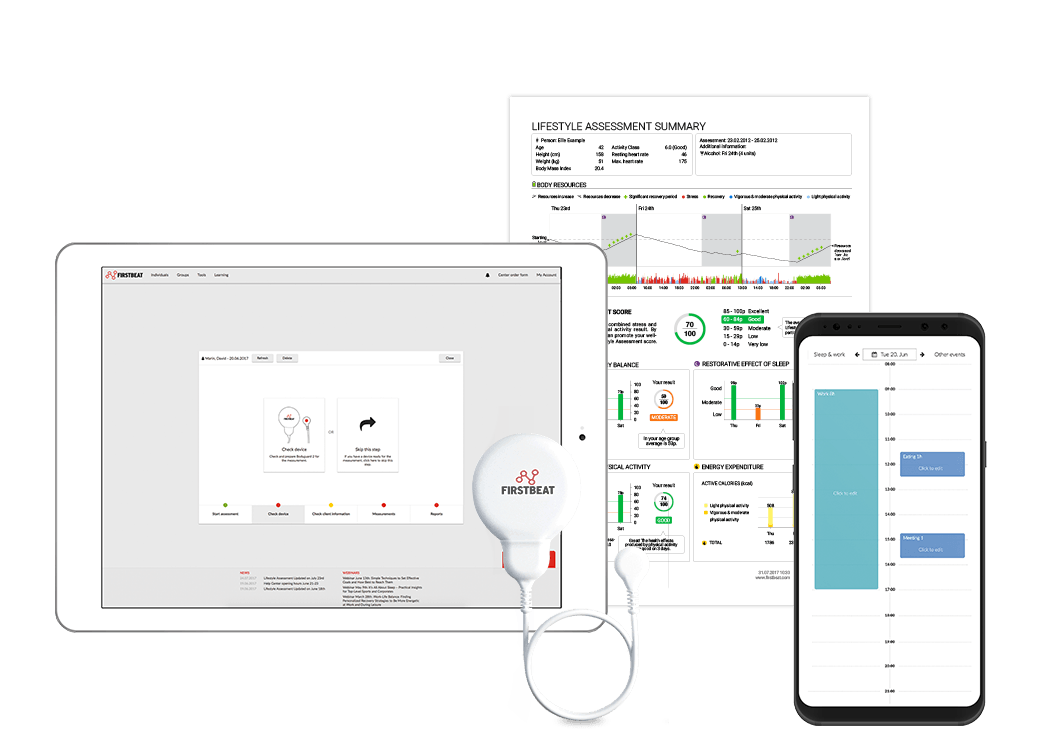 The Only Professional Grade Coaching Tool for Stress, Recovery and Exercise
Firstbeat creates a unique digital model of physiology that turns heartbeat data into personal feedback and actions.
Based on heart rate variability analysis, it reveals how the body reacts to daily life around the clock. Firstbeat Lifestyle Assessment connects the dots between lifestyle and well-being and identifies the steps towards a healthier, fitter and more productive life.
What's even better is that you can sell the Firstbeat Lifestyle Assessment to all your clients, regardless of their age or fitness level.
Firstbeat Helps Your Client to
Get Data That Matters with Firstbeat Lifestyle Assessment
Our physiological model on stress and recovery has been the go-to solution for more than 22,000 professional athletes around the world. Teams such as the Golden State Warriors (NBA Champions 2017) and Pittsburgh Penguins (NHL Stanley Cup 2017), Arsenal and Manchester City rely on us to coach their players to be the best they can be.

No matter if you are coaching a corporate athlete, future iron man or someone who is taking their first steps on their way to feeling better, personalised approach is the key. Firstbeat Lifestyle Assessment provides meaningful individual data and allows you to have an even deeper impact on your customers' lives.

76% are interested in a follow-up measurement.

82% lifestyle goals are actualized.

85% feel more energetic and productive at work.

88% experience improved well-being.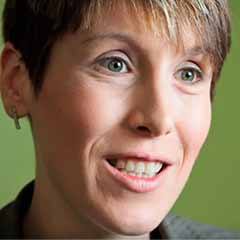 "The reports that we create with Firstbeat are very powerful visually. We are talking data and that is what our executive clients like. That is their language"
300000+

coached individuals

7000

corporate clients

90%

of participants recommend

82%

improved stress management, sleep quality and exercise habits
Easy to get started
1. Let's make a deal! Our Starter Packs are an easy and cost-efficient way to get started right away!
2. During our web-based user training, you will learn how the process works and how to give high-quality feedback.
3. Sell the Lifestyle Assessment as part of your service and give feedback to your clients. You can see the impact of your work.
4. Utilize Firstbeat's ready marketing and sales materials.
5. See how incorporating Lifestyle Assessment to your portfolio will increase your business!
Let's chat! Leave your contact information and we'll be in touch.