A Pro-Active and Data-Driven Approach for a Competitive Edge
When challenges related to employee well-being are identified in a timely manner and addressed appropriately, the effects can be seen on both staff well-being and productivity. Therefore, corporate wellness is becoming increasingly important for HR and senior management. Download our guide and learn:
✅ How to promote corporate wellness and anticipate risks
✅ What the future holds for corporate wellness management
✅ What presenteeism is and the impact it has on business
✅ How to create a corporate wellness strategy
Take a step towards proactive corporate wellness today. Complete the adjacent form for your free guide. →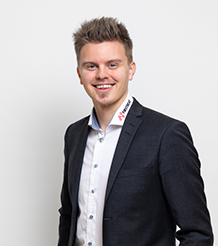 "Effective corporate wellness is about is about reforming preventative well-being management for the 2020s. As physical encounters are reduced in office corridors and coffee tables, today´s leader will draw on information through digital channels and applications."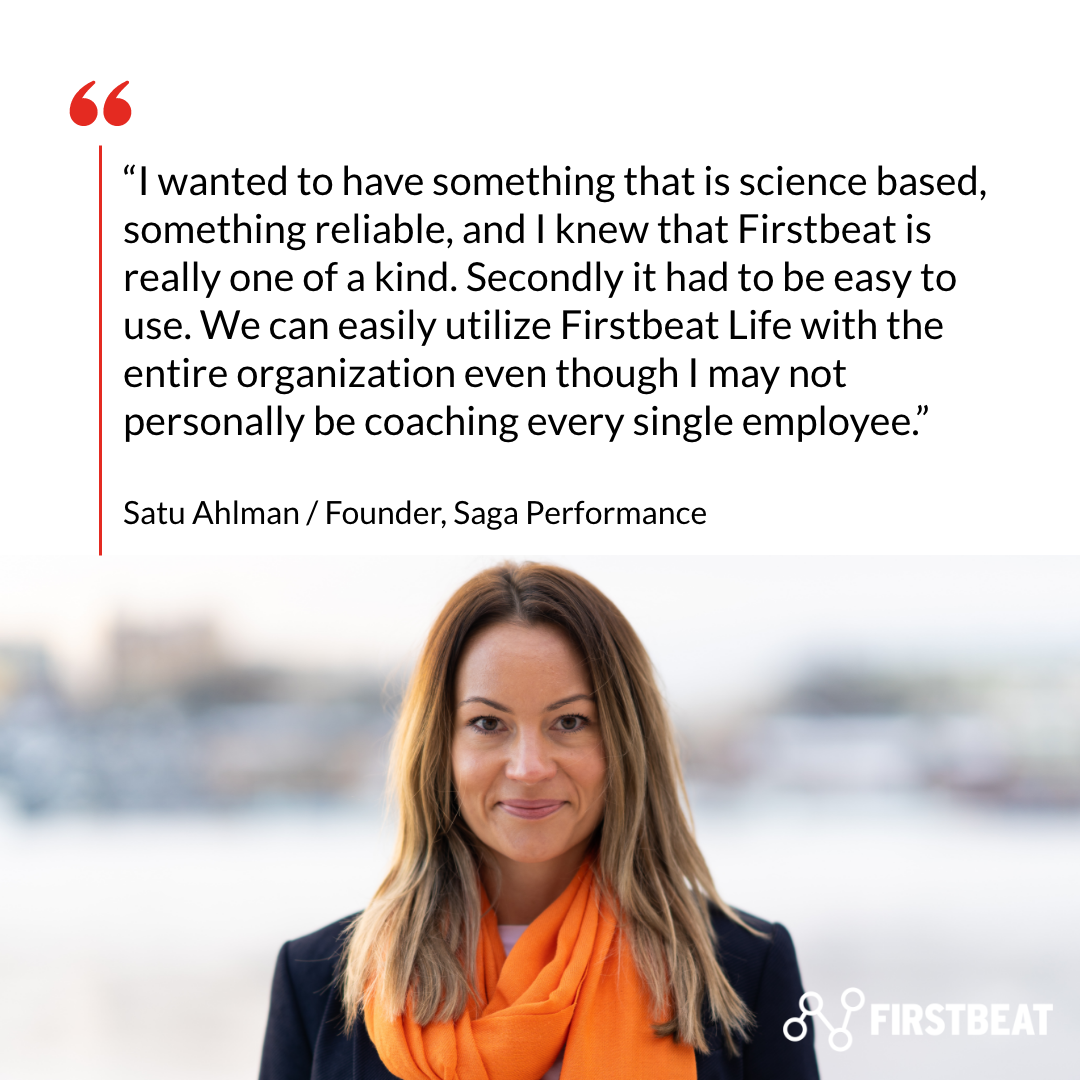 How Saga Performance Uses Firstbeat Life to Help High Performance Coaching Clients
Saga Performance specializes in helping corporates and individuals to reach top level performance using a systems based approach.
Developing workplace well-being pays off. We have already helped more than 10,000 organizations.
More than 300,000 employees have improved their well-being with us.
Our clients achieve wellness program engagement rates of up to 88%.
92%

feels better.

85%

is more energetic and efficient.

30%

less sick leave.